"Earin" unveils the distinctive "A-3" wireless headset ... and this is its price!
2021-01-07
Technology
2782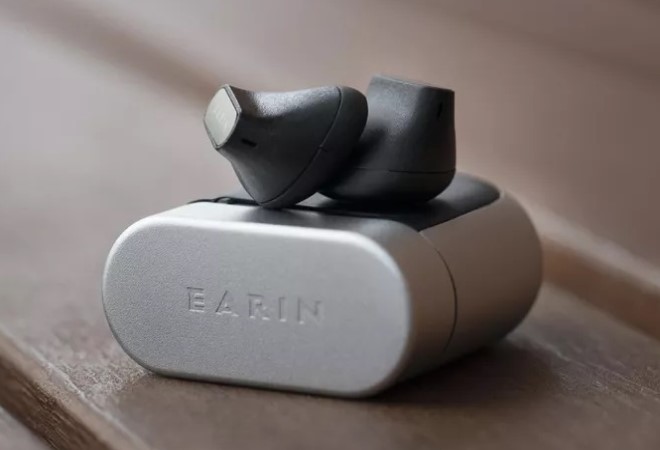 "Earin" revealed its wireless headphones "A-3", which is characterized by an open design, which is the third generation of headphones "Earin", which is available in the first quarter at a price of $199.

According to what the "Technology Without Borders" website quoted from the technical site "Engadget", the "Earin A-3" wireless headset is characterized by a small size and open design, which supports listening to music and also listening to the user's surroundings, also the headset supports listening to calls with an algorithm that supports the feature Passive noise cancellation, which reduces wind noise, according to user need.

On the other hand, the wireless headphone "Earin A-3" does not include active noise cancellation, and the headset includes 14.3 mm drivers. The headphone also includes loudspeakers with 20% better efficiency than its competitors.

The wireless headset also includes touch controls for playing music, receiving or rejecting calls, and the headphones include accelerometers to determine the direction of each unit of the headphones.

The Earin A-3 also comes with sensors that include a sensor near the headphones from the ear, and the headset supports IP52 standards in water and dust resistance, and the headphones support a charging life of up to 5 hours in the earphones, and 30 hours when the headphones are fully used with Holster, and the headphone case also supports wireless charging.

It is scheduled to be available headset "Earin A-3" wireless in the first quarter of 2021 at a price of $199, but the headphones are only available in black.