4 reasons to explore the HUAWEI FreeBuds 3i .. Huawei's all-in-one noise canceling headphones
2021-01-11
Technology
2787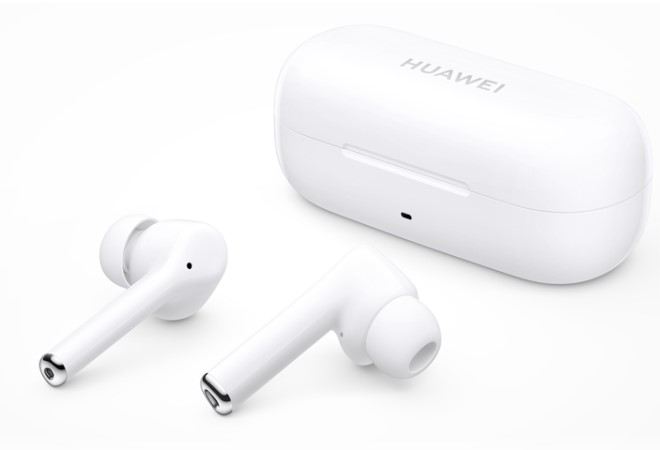 Huawei recently announced a launch HUAWEI FreeBuds 3i is the latest earbuds that offers one of the most desirable features - "Active Noise Cancellation Technology" - within reach of users, and not only that, but Huawei has also taken this feature to the next level headphones in HUAWEINewly Launched FreeBuds 3i. Here are four reasons why we love these energetic noise canceling headphones.

Total Noise Cancellation with Active Noise Cancellation Technology
What's the point of having headphones if you can't deliver high-quality sound when needed? Fortunately, headphones are equippedHUAWEIFreeBuds 3i with a cool technology called; Ultimate Active Noise Cancellation: The technology relies on a noise reduction method in calls with three microphones to reduce interference from the environment. In addition, it can achieve up to 32 dB * of noise reduction, which makes it have the highest active noise cancellation experience.

Reducing noise on calls with three microphones takes noise cancellation technology to the next level!
This technology is useful in crowded places like malls, metro stations, or maybe during a windy day. This technology ensures an immersive audio experience when making calls, listening to music or watching videos on your phone. So, whether you are giving a seminar on a conference call or talking to your friends over a group video call, make sure your voice is heard loud and clear!

Sound that enriches your senses
Some music or sound effects are really fun and in order to feel it, you need to get the right earphones. Headphones comeHUAWEIFreeBuds 3i is equipped with a large 10mm dynamic motor in its compact and compact size. Simply put, these dedicated dynamic motors help deliver great sound, whether you're listening to techno, rock, hip-hop, R&B, or when watching an action-packed show!

Easy to use
The headset adopts smart touch control with capacitive sensor and convenient with enhanced interaction. By placing your finger on the earbud, you can turn the active noise reduction technology on or off. Double tap to play and pause the music or answer a call. The smart sensor will automatically pause the music when the earbuds are taken off, continue playing the music when played back and switch to standby when placed in the charging case. Plus, for your convenience, you can pair headphonesHUAWEIFreeBuds 3i with ease. A pop-up notification ** will appear on your smartphone requesting the connection. After the first pairing, every time you open the charging case, the earphones will be paired automatically and notified with a pop up notification for your convenience. Also, the battery life in headphonesHUAWEIFreeBuds 3i is impressive, capable of lasting 14.5 hours on a single charge! Finally, did we mention that the earbuds are IP55 waterproof? How cool is that ?!

These are four reasons why you need to explore headphonesHUAWEIThe new FreeBuds 3i. With active noise cancellation technology, these earbuds are the perfect companion for all your entertainment as well as your everyday tasks. Moreover, you don't want to miss them as they are simply available at very favorable prices!