How can you easily sync an iPhone to an iPad?
2021-01-11
Technology
2788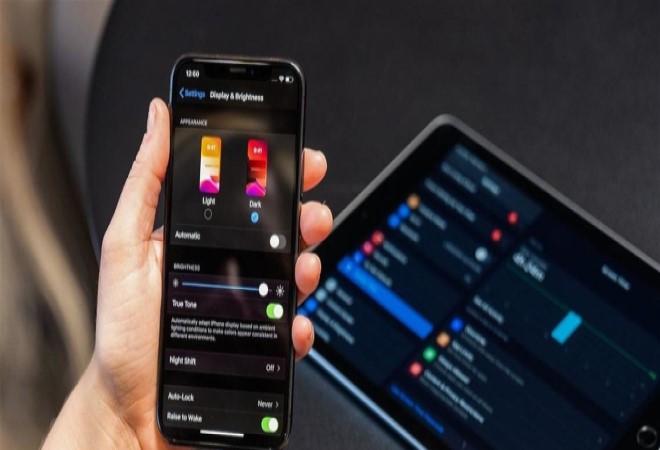 The process of syncing an iPhone with a Mac computer is an easy and simple way to share media files across your devices. If you want the same music, photos, and contacts files to be available on iPhone and computer, then syncing is the right way to achieve this. However, you may also want to sync your iPhone to your iPad tablet so that you can access the same files on both devices.

But how do you sync an iPhone to an iPad?

Usually, you can sync an iPhone to a computer by connecting it using a USB cable, then using either Finder oriTunes Depending on the computer model - but this method does not work when you want to sync an iPad, instead, you must use the iCloud service iCloud To sync between both devices, you must also log in to the iCloud account on both devices.

To do this, follow these steps:

Go to (Settings) on the iPhone.
• Click on your name at the top, and on the screen that appears, click on the option (iCloud)iCloud.
On the iCloud settings screen, you will see a subtitle called (Applications Using iCloud)iCloud.
Toggle the button next to the apps you want to sync to on.
Make sure to apply the same steps on your iPad, otherwise the apps won't sync.
In addition to synchronizing many applications in the iCloud settings, you can also turn on automatic downloads for a variety of other applications that you will find in the main settings menu. To do so, follow these steps:
Go to (Settings) on the iPhone.
Click on the (App Store) or (iTunes& App Store).

• Under the section (Automatic Downloads), toggle the button next to any application you want to sync.

• After doing that, now when you download an application to an iPhone, it will also be downloaded automatically to your iPad tablet or vice versa.
Note: Make sure to activate these steps on both devices in the same way mentioned earlier.
You can also go to other applications in the (Settings) application to do the same thing, for example:
• Go to (Settings) on the iPhone.
• Click on the "Books" option.
• Click on the option (Purchases from Other Devices). Now, the books you download will be synced to both your iPhone and iPad.
Again, make sure to activate the same steps on both devices.